Senior Planning Manager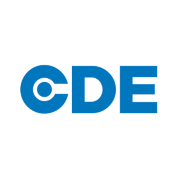 Employer Information
CDE
E: recruitment@cdeglobal.com
T: +44 28 8676 7900
To govern all aspects of the planning department, ensuring orders are scheduled through engineering, procurement, manufacturing & assembly facilities to meet the required customer delivery date, installation and commissioning schedule.
The Planning Manager will be responsible for ensuring that the department's deliverables are produced accurately and in a timely fashion in order to appropriately support the business requirements. The Planning Manager will use appropriate project control methodology to support the Head of Project in detecting at risk projects from a timeline or capacity point of view and provide scenario planning advice for problem solving.
This will be achieved by working closely with other departments to understand resource and other capacity constraints within the business as well as improving current processes, introducing efficiencies and ensuring that all processes are followed throughout the Planning & project cycles.
The Planning Manager will also work closely with the Business Development and Custom Care functions to help manage client timeline expectations and spot salient top-level issues or concerns to Head of Project or escalate to COO/CEO as appropriate.
---