Senior Programme Manager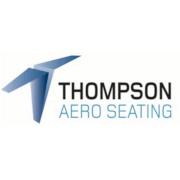 Employer Information
Thompson Aero Seating Limited
E: careers@thompsonaero.com
T: +44 (0) 28 3833 4000
Thompson Aero Seating are hiring a Senior Programme Manager (Early Engagement) to join our growing Programmes and Projects team. Reporting to the Head of Programmes, you will be required to lead Programme Management functionality for the early engagement process, including development of RFP data and initial engagement with the customer post project award. The deliveries will be a package of documents and data to the NPI Programme Manager at the ITCM milestone to allow for a transition into the NPI phase of the programme.
Thompson Aero Seating's ethos is to provide an exceptional flying experience. Our products are unique and bespoke to each customer, join our specialist support team and be part of the best of advanced manufacturing in Northern Ireland, as we work towards our goal of being number one globally.
The successful candidate will be responsible for:
Delivery of Programme Management data during the customer early engagement phases – bid/no bid, Request For Proposal/Acceptance and contract acceptance phases
Liaise with the customer during the initial project stages, prior to ITCM
Development of initial project documentation
Reporting RFP status to HoP
Communication of RFP status to Senior PM team:
With Key tasks identified as:
​​​​​​​Delivery of PM data during the RFP phase
Liaise with customers during the initial programme phase, prior to ITCM
Development of initial programme documentation
Reporting of RFP status to HoP
Communication of RFP status to Senior PM team.
Reward
It's an exciting time to join our business as we implement our 5-year growth plan. In addition to an exciting career with our global organisation, you can expect a lucrative salary, pension, generous 33 days holiday entitlement, and continuing opportunities. We are committed to supporting the ongoing development of all our colleagues.
Requirements
The ideal candidate will hold a formal PM Qualification, PRINCE 2 Practitioner, AGILE Practitioner etc. and have extensive relevant programme management experience, along with strong leadership capabilities demonstrated through a clear understanding of process with the ability to deal with multiple tasks and progress these to successful conclusions, also requiring exceptional organisational skills. The candidate must be able to develop and maintain key relationships with project stakeholders (both internally & externally) along with possessing excellent communication skills within a commercial environment. Degree educated in Engineering, Science, Business or related field (or equivalent) is desirable.
Click "apply" or contact our HR team; careers@thompsonaero.com to hear more about the position.
Thompson Aero Seating Ltd. reserves the right to enhance criteria for shortlisting purposes. Applicants should demonstrate how they meet the requirements outlined
Thompson Aero Seating is an equal opportunities employer
---