Senior Programme Manager – NPI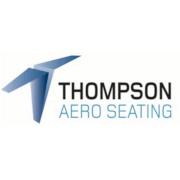 Employer Information
Thompson Aero Seating Limited
E: careers@thompsonaero.com
T: +44 (0) 28 3833 4000
AIM Altitude Senior Programme Manager (NPI) to join our growing Programmes and Projects team. Reporting to the Head of Programmes & Planning, will provide leadership and support to a team of Programme Managers (PM's) during the NPI development phase, ensuring effective and consistent programme management is provided throughout.
AIM Altitude's ethos is to deliver excellence in all aspects of cabin interiors by delivering market-leading products and services for every characteristic of an aircraft's interior.
The Senior Programme Manager NPI will be responsible for providing guidance and support to the PMs to ensure each programme is managed within budget and importantly all contractual obligations are delivered in full, with specific focus on key performance indicators- time, cost, quality and weight
With Key tasks identified as:
Act as the first point of contact for NPI programme related escalations from airline customers and OEMs.
Provide support to the Commercial sales team to implement strategies to acquire new business opportunities.
Ensure robust OEM and Customer requirement capture, documentation and management.
Provide leadership, coaching, support and guidance to the PM's to ensure best practice
Drive NPI programme cost controls, including risk and opportunity management
Work in conjunction with Senior PM (Serial build) to ensure a robust handover process from NPI into serial production.
Reward
Our commitment to investing in and developing our staff professionally is supported and valued throughout the organisation. In addition to an exciting progressive career with our global organisation, you can expect a lucrative salary, pension, generous holiday entitlement and continuing opportunities.
Requirements
The ideal candidate will hold a formal APM PMP Qualification, PRINCE 2 Practitioner, AGILE Practitioner etc. and have strong understanding of best practice PM processes with the ability to deal with multiple complex projects in a fast paced environment. The ideal candidate will also have strong customer relationship skills coupled with demonstrated commerical and financial accumen, along with risk and opportunity management and contract status reporting. Degree educated in Engineering, Science, Business or related field (or equivalent) is desirable.
Click "apply" or contact our HR team; careers@thompsonaero.com to hear more about the position.
AIM Altitude reserves the right to enhance criteria for shortlisting purposes. Applicants should demonstrate how they meet the requirements outlined.
AIM Altitude is an equal opportunities employer.

---