SENIOR SUPERVISOR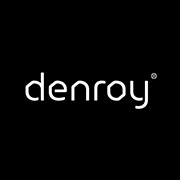 Employer Information
Denroy Plastics Limited
E: humanresources@denroy.com
T: 02891277556
Job Title: Senior Supervisor
Reporting to: Operations Manager
Main function: Overall responsibility for the day-to-day supervision of designated teams to ensure the safe and timely manufacture of products within the budgeted & planned cost, whilst minimising scrap and defect rates, in full and on time.
The Senior Supervisor will be an exemplar of the core business values and will contribute to the development of the ongoing strategic vision of the Operations Team.
They will support and identify development areas for their team & individuals through the PDR process and ensure mandatory training is completed and monitored, to maintain compliance to the business accreditations, whilst developing the team with cross training to enhance our abilities of flexibility and adaptability to the wider business needs.
The role will also require that their teams adhere to high levels of workplace organisation and housekeeping by participating and auditing against 5S standards, leading by example they will ensure standards and procedures are adhered to with rigor and discipline.
Responsibilities
Implement the company's Health and Safety Policy, ensuring safe working conditions and practices within your area of responsibility.
Encourage the pro-active reporting of Hazards throughout the Operations team with the aim of achieving Zero harm to our employees, visitors and contractors.
Carry out health and safety audits and inspections as required. Record and report findings and take, or follow up on, relevant corrective action.
Ensure Statutory training in up to date and monitored within legal parameters.
Address and manage performance that is below the standard expected or behaviors which impact negatively on the business and are not aligned to the business values.
Manage and carry out the team's PDR's in line with the PDR Policy.
Ensure compliance with all company rules and procedures and departmental work instructions, processes, systems, etc.
Ensure structured and planned training and development for self and team.
Carry out the attendance management procedures, complete return to work and long-term sick meetings as required.
To produce weekly/monthly reports for the Manager on progress against specific objectives/against your Balanced Scorecard KPIs and agree any corrective actions.
To ensure daily/weekly staff briefings are held together with such other forms of regular and effective employee communication as is deemed appropriate, including Safety Alerts, Quality Alerts, and OPL's.
Participate and promote high levels of workplace organisation via 5S activities.
Participate in Root Cause Analysis through the use of structure problem solving tools.
Develop Leader Standard Work framework aligned with maintaining business compliance, accreditations, improving standards and developing a culture of teamwork and accountability.
Identify risk to supply / business through labour resource planning.
Lead 8D process to ensure robust containment and preventative measures are implemented with the aim of achieving Zero process running scrap.
Essential
Minimum of 3 years recent, relevant supervisory experience gained within a manufacturing environment.
Qualification in Supervisory Management / Leadership or relevant qualification in production or manufacturing.
Proficient in the use of Microsoft Office packages and in particular, Excel.
Excellent planning skills.
Experience of Six Sigma, Lean Manufacturing or TPM Methodologies
---