Serum QC Supervisor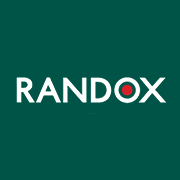 Employer Information
Randox
E: recruitment@randox.com
T: +44 (0) 28 9442 2413
Serum QC Supervisor – (Job Ref: 22N/SQCS)
We require a highly motivated and dedicated individual to work within our Formulation Department as a Serum QC Supervisor. Based in the Randox Science Park in Antrim, you will be working in a purpose-built state of the art facility.
The Role:
• To ensure the smooth and efficient running of the Serum Quality Control team
• The supervision of team members and the allocation of work and duties to team members
• The holding and documenting of meetings with the Serum QC team and manager
• The training and development of staff and conducting of regular training reviews
• The maintenance and improvement of departmental procedures
• The operation of various automated analysers
• Ensuring turnaround times are met
• The release of material on SAGE once all functional testing is complete
• Completion of value assignment and generation of sheets in line with departmental procedures
• The troubleshooting of internal customer queries in conjunction with the Technical Support department
• Overseeing the general management of the Serum QC department in the absence of the Serum QC manager
• Attending meetings in the absence of the Serum QC manager
• The raising on NCPs and Concessions when required
Essential:
• Qualified to at least degree level in a Life Science, Biochemistry, Chemistry or Immunology discipline.
• Proven leadership skills
• Supervisory experience
• Analytical experience
• Excellent verbal and written communication skills
• Excellent organisational skills and the ability to prioritise work
• Proficiency in Microsoft Windows and Office Packages
Desirable:
• Relevant experience within the diagnostic sector
• Working knowledge of Quality Systems
• Working knowledge of Health and Safety, including CoSHH
About Randox:
An international company operating in over 145 countries that continues to have unparalleled growth, Randox Laboratories has been the heartbeat of the UK's National COVID Testing Programme throughout the pandemic. In early 2020 Randox recognised the threat from COVID-19 and, based on over 40 years of diagnostic experience, quickly developed a test to accurately identify the virus. Testing at scale commenced within weeks to support the UK's National Testing Programme and private clients alike. Through the enormous effort and commitment of its staff Randox is currently operating at a capacity of 180,000 COVID-19 samples per day, making it the most productive laboratory in the UK and Ireland and amongst the very largest in Europe.
Central to the Randox ethos is our drive and determination to improve healthcare worldwide and every one of our talented staff play a role in this. In order to serve our growing international markets, we require high calibre applicants with scientific, engineering, software and broader business skills – including sales, marketing, logistics, finance and many more. Join the Randox team and play your part in improving the health of millions.
Randox Laboratories Limited is an Equal Opportunities Employer.
---