Site Operative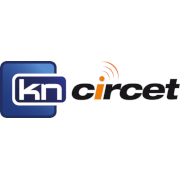 Employer Information
KN Circet
E: recruitment@kncircet.ie
T: +353 (1) 457 5000
Circet are currently seeking to recruit an experienced Site Operative with knowledge of civils and cabling activities on telecom infrastructure maintenance contracts.
As Site Operative, you will be responsible for the management of the multiple sites in order to achieve the required project delivery to our Client's objectives, whilst maintaining excellent standards of health and safety, quality, environmental impact and cost control.
Responsibilities as Site Operative include:
Ensure the commercial performance of contracts are maximised.
Assume overall responsibility for the successful delivery of projects / contracts.
Deliver the work safely and without environmental incidents and to the specified quality without defects.
Produce procurement schedules and liaise with the procurement department to ensure sites have adequate resources to complete the tasks.
Undertake an ambassadorial role representing Circet to all key stakeholders.
Ensure detailed site diaries/records are completed and progress is reported back to the Project Manager.
Produce good quality, accurate monthly reports for the Client and Circet management.
Chair weekly/monthly site meetings in line with Circet procedures.
Health & Safety Obligations:
Fully understand and implement the company safety policy and procedures.
Ensure that the programmes for the contracts are successfully delivered in a Safe, Quality and On Time Manner.
Ensure that a 'Right First Time' culture is adopted and developed throughout the business.
Drive compliance to any regulatory measures that may apply to the works and operations that Circet undertake.
Ensure that all contracts achieve turnover and profitability by maximising efficiency and minimising cost of failure.
Manage Client relationships within the client organisations across all areas.
Sponsor new ways of working which would improve delivery and service then support any activities being undertaken to implement change.
Skills & Experience required:
Experience and a strong understanding of the SROH.
NRSWA / CSCS.
IT skills to liaise with group works control.
An understanding of permit to work schemes and noticing.
Experience of demonstrating good communication skills and of prioritising works effectively.
Comfortable and confident working to tight timescales effectively.
Experience of dealing with external stakeholders and communicating effectively.
Experience of implementing, following and amending procedures for the purpose of service delivery as dictated by the client.
Previous reinstatement experience would be an advantage.
Ability to understand client's quality requirements.
Candidates should be professional; self-motivated with good communication skills and be able to integrate fully into the project delivery team.
Experience of managing civils / utility contracts preferable telecoms.
---