Site Supervisor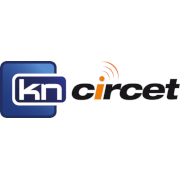 Employer Information
KN Circet
E: recruitment@kncircet.ie
T: +353 (1) 457 5000
Circet are currently recruiting for an experienced Site Team Leader. Working under the direction of the Operations Manager & Site Agents, the Site Team Leader will be required to oversee excavations, repairs and reinstatement's, installation of ducting, chambers and street cabinets and the installation of cable on telecoms infrastructure.
The Site Team Leader will have experience of operating within the public highway and customer's premises using up to date client standard operating procedures whilst in full compliance to current legislation, health and safety requirements and company policies
Responsibilities as Site Team Leader include:
• Responsible for the H&S & Quality of the site team.
• Completing daily RAM's.
• Provide new installation of duct, chambers, cabinets & associated equipment.
• Clear blockages in the highway and reinstate to industry standard ensuring all information / pictures are captured on company supplied assets.
• Be competent in the use of Stihl Saws / Wacker plates / trench compactor / mini digger / jack hammer and hold the correct certification to complete the works.
• Install new draw rope or cable as required.
• Complete appropriate paperwork for your daily works (job sheets / risk assessments / plant sheets / driver checks)
• Experience of risk assessment and hazard identification and a strong focus on health and safety requirements and responsibilities.
• To be responsible for the company assets & plant assigned to you for the purpose of performing your duties.
• To treat internal and external customers with respect and provide support at all times.
• Ensure compliance with all current client processes and procedures.
Health & Safety Obligations:
• Fully understand and implement the company safety policy and procedures.
• Ensure that the programmes for the contracts are successfully delivered in a Safe, Quality and On Time Manner.
• Ensure that a 'Right First Time' culture is adopted and developed throughout the business.
• Drive compliance to any regulatory measures that may apply to the works and operations that Circet undertake.
• Ensure that all contracts achieve turnover and profitability by maximising efficiency and minimising cost of failure.
• Manage Client relationships within the client organisations across all areas.
• Sponsor new ways of working which would improve delivery and service then support any activities being undertaken to implement change.
Skills & Experience required:
• Experience in a similar operational or engineering environment within the telecommunications industry
• Be able to communicate effectively and professionally with internal and external clients.
• The successful candidate will hold a full UK drivers licence and have a minimum 1 year proven driving experience, they will also be able to prove confident skills in the area of street works and have industry recognised qualification to the following standard: NRSWA, CSCS, First Aid.
One member of each crew must have a towing licence (separate from HGV driver)

---