Software Development Engineer C#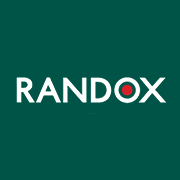 Employer Information
Randox
E: recruitment@randox.com
T: +44 (0) 28 9442 2413
Software Development Engineers C# – 21N/SSDE
Randox are seeking experienced C# Software Engineers at all career levels who want the unique opportunity to work at the cutting edge of medical device research and development. These full-time permanent positions will be based at our site in Antrim.
Randox Software Engineers,
• Are passionate about designing new high-quality solutions for novel problems.
• Are passionate about automated testing and continuous integration.
• Are passionate about refining our solutions to make world class products.
• Enjoy the challenges of learning new cutting-edge technologies
• Enjoy collaborating with colleagues from a wide variety of STEM disciplines every day.
• Enjoy working in a dynamic research and development environment.
• Enjoy being part of an iterative development team.
• Love working almost exclusively on new development.
Is this you? Do you have the following experience?
• A minimum of 2 years' professional software development in C#.
• Experience of requirements gathering.
• Experience of designing and architecting software applications.
• Experience with UI Design patterns such as MVVM, MVC, MVP
• Experience of Agile practices and CI / CD platforms.
• Experience with relational databases.
• Experience of Unit testing.
• Experience in all stages of a SDLC.
• Excellent written and verbal communication skills.
Things that would make you stand out:
• Experience leading developers and software project delivery.
• Experience in any of WPF, UWP, Silverlight, Xamarin or Windows forms.
• Experience communicating with and controlling embedded devices using wired and wireless communication protocols.
• Experience using an ORM.
• Experience of cloud infrastructure and MS Azure
• Experience of any of .NET Core, WebAPI, TypeScript,
• Experience in any off C++, C, JAVA, Python, R or Delphi.
• Experience working within a regulated environment.
Randox Laboratories is passionate about improving global health and saving lives through the development of innovative and pioneering products. Through our commitment and the skill of our people we have grown to be a world leader in diagnostics for clinical healthcare, toxicology, food security and providing quality solutions to over 145 countries. In order to serve our growing international markets we require high calibre applicants with scientific, engineering, software and broader business skills – including sales, marketing, logistics, finance and many more.
Central to the Randox ethos is our drive to improve healthcare worldwide and every one of our staff plays a vital role in this aim.
Randox is an equal opportunities employer.
---