Software Engineer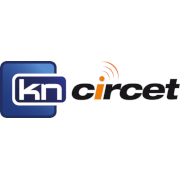 Employer Information
KN Circet
E: recruitment@kncircet.ie
T: +353 (1) 457 5000
Do you want to be part of the biggest provider of Fibre Networks in Europe?
​​​Circet IRE & UK are recruiting a Software Engineer to drive efficiency in our business through the implementation and evolution of technology.
The role will require you to work with our team to service several of our existing and new clients to ensure all technical requirements are fully understood and delivered to meet the agreed deadlines and to the highest standards.
The job will also require you to engage with our internal lines of business to significantly improve the automation and effectiveness of our current solutions.
The job will require you to call upon your Business Analysis and Solution Design experience to enable you to interpret business requirements into a set of innovative and clearly defined IT solutions.
You will also work with the IT teams and will use your experience to enhance, simplify and maintain our IT solutions.
You will also work with the IT development team to deliver innovative solutions that improve the quality of our engineering and the efficiency of our business. You will be joining an inhouse team of specialists and a range of partner organisations spanning many specialisms and a range of territories.
The successful candidate will have the scope to work on a mix of large enterprise wide system integrations, bespoke developments, and customer integrations. This is a fantastic opportunity for someone wanting to build their knowledge of business as well as their skills. There is a strong ethos of teamwork and ongoing personal development for all members of the team.
Primary Responsibilities:
Presenting innovative ideas for system improvements and best practice.
Provide Business Analysis, understanding business needs and interpreting them into a delivery set of IT solutions.
Use your experience to suggest, own and deliver innovative solutions.
Produce detailed specifications for IT solutions.
Lead on UAT testing and Service Introduction of new tools and solutions.
Be familiar with DevOps methodology and work within the Scrum team throughout our Agile deliveries.
Assist in the upskilling of other team members.
The requirements for the Software Engineer role are:
Degree and preferably post-graduate qualification in computer science or equivalent qualification.
Experience with software architecture styles and patterns, design patterns, development best practices.
Minimum 1 years .Net development stack experience (ASP.Net Web Api, ASP .NET Core, C#)
Strong all-round web development skills, HTMLCSSJS
Significant knowledge of SQL Server.
Knowledge of version control software
A passion for software refinement and development
Experience with and analysing large datasets, and providing datasets for consumption to the business
In addition to core Software Engineering skills, the candidate should also have
1+ years' experience in solution design, software architecture, design patterns, development best practices.
Experienced in DevOps methodology and Agile development principles and practice.
Must be a confident, self-starter with a passion for continuous improvement.
Must be able to take complex business requirements and use their experience to deliver, automated, innovative, efficient IT solutions to meet the needs of the lines of business in Circet.
---