Software Test Engineer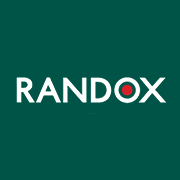 Employer Information
Randox
E: recruitment@randox.com
T: +44 (0) 28 9442 2413
Software Test Engineer (22N/MDST)
We are currently looking for a dedicated Software Tester to join our Randox Engineering Software Test team. Working as part of a team of Software Testers, you will develop an understanding of how each Randox analyser functions and then create software tests to ensure Randox analysers perform to the high-quality standards required for diagnostic devices.
This position will be based in Antrim, Northern Ireland.
​​​​​​​
The Role:
• Play a major role to improve quality, functionality, reliability and usability of products
• Participate in test planning for various Randox analysers
• Provide Software Test review comments on various software lifecycle documents
• Design, document and execute both manual and automated test scripts as appropriate for the analyser
• Understand analyser operating scenarios to enable complete system test coverage
• Identify and record software defects within a problem-tracking system
Your Profile:
The successful applicant will have:
• A higher-level qualification in a Computer related discipline OR be able to demonstrate the necessary industrial experience – Minimum 2 years
• Ability to demonstrate some expertise in software testing
• Good knowledge of software testing processes and testing methodologies: V-Model, Waterfall and Agile
• Excellent problem solving and trouble shooting skills
• Ability to work independently and in a structured way, using your initiative to remove 'blockers' to progress the work assigned to you
• Strong organisational skills with attention to detail and the ability to prioritise work in a logical manner
• Ability to work with a multi-disciplinary team of engineers
Familiarity with at least two of the following programming languages is desirable but not essential: C#, C++, Delphi, VB and Java. Experience of using an automated software test tool is desirable but not essential.
This post is open to recent graduates and experienced Software Testers and as such, salary is negotiable pending experience.
About Randox:
An international company operating in over 145 countries that continues to have unparalleled growth, Randox Laboratories has been the heartbeat of the UK's National COVID Testing Programme throughout the pandemic. In early 2020 Randox recognised the threat from COVID-19 and, based on over 40 years of diagnostic experience, quickly developed a test to accurately identify the virus. Testing at scale commenced within weeks to support the UK's National Testing Programme and private clients alike. Through the enormous effort and commitment of its staff Randox is currently operating at a capacity of 180,000 COVID-19 samples per day, making it the most productive laboratory in the UK and Ireland and amongst the very largest in Europe.
Central to the Randox ethos is our drive and determination to improve healthcare worldwide and every one of our talented staff play a role in this. In order to serve our growing international markets, we require high calibre applicants with scientific, engineering, software and broader business skills – including sales, marketing, logistics, finance and many more. Join the Randox team and play your part in improving the health of millions.
Randox Laboratories Limited is an Equal Opportunities Employer
---