Sous Chef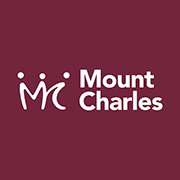 Employer Information
Mount Charles
E: hr@mountcharles.com
T: 028 9032 0070
MOUNT CHARLES IRELAND HAVE AN EXCITING OPPORTUNITY FOR A SOUS CHEF TO JOIN THE TEAM AT MAYNOOTH COLLEGE
Hours of Work: Working 5 days out of 7 days, 37.5 hours per week.
As the Sous Chef, you will assist the Head Chef with all aspects of the kitchen delivery and hospitality as well as ensuring all food safety documentation is completed as required. Everything we do as a business is built on the enthusiasm and professionalism of the people in our team roles. The quality of food produced is extremely high as are the client expectations, so a strong passion and enthusiasm for the role are key.
Rewards:
€18 per hour
​​​​​​​20 days paid holiday
Career development
​​​​​​​Staff Uniform
Free meals whilst on shift
The Role:
Ensuring the foodservice achieves maximum efficiency, achieving a high standard of customer satisfaction at all times.
Produce great tasting food and ensure quality and consistency to company and brand specifications
Working with the Head Chef to review menu costings and planning for seasonal business fluctuations.
Ensuring all food safety documentation is completed within agreed timescales and company requirements.
The ability to follow instructions, and take the lead in the absence of the head chef
Ensuring Food Safety and Health & Safety Legislation requirements are always adhered to.
The Person:
Excellent communication, organisational, and time management skills.
Ability to work in a fast-paced environment, deal with issues as they arise, and contribute in all areas of kitchen delivery and providing great food service.
To promote and contribute to a harmonious working environment where all employees are treated with respect and dignity.
To ensure a safe environment is maintained in compliance with health, safety, fire, hygiene, and security legislation and company policies and procedures.​​​​​​​
#Jobs.ie
Permanent
Closing date: Monday 28 Feb 2022
Salary: £18
Apply for job
---