Specialist Cleaning Operative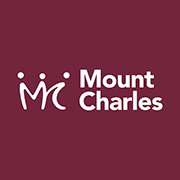 Employer Information
Mount Charles
E: hr@mountcharles.com
T: 028 9032 0070
Mount Charles currently have an opening for an enthusiastic, hardworking, and committed Specialist Cleaning Operative to join our team at Hendersons Warehouse!
​​​​​​
The successful candidate will be using to carry out effective cleaning to to high standard, with a particular focus on minimising the spead of covid-19. This will include wearing advanced Personal Protective Equiptment (PPE) and using specialised hygiene equiptment to disinfect and protect surfaces.
​​​​​
Rewards:
Full time contract
​​​​​​​Pay rate £8.91 per hour
20 days Paid Holidays in addition to Bank Holidays
Company Pension Scheme
Training & Development
​​​​​​​Uniform Provided
Responsibilities:
Working as part of a team, you will be responsible for providing pro-active and reactive cleaning support of a high standard and ensure all areas of the site are cleaned efficiently and in a timely manner.
These roles will cover the cleanliness of the premises, including stairwells, corridors, lifts, communal areas, offices, kitchens, and toilets.
You will be required to ensure that cleaning stores are kept clean and tidy, equipment is always stored correctly, safely and maintain cleaning material stock levels to avoid running out.
A close working relationship with the cleaning team is important to these roles. It is essential that you can work as part a team, as well as on your own, and can communicate effectively at all levels. ​​​​​​​
Personality Fit:
Attention to detail in all aspects of the work.
Leads by example and lives our values
Enthusiastic and passionate about our customer service and reputation
Self-motivated, working independently and on own initiative
Flexible with a positive, can-do attitude  ​​​​​​​
Skills: Ability to clean, Customer-focused, Reliable, Flexible
Hours: Monday to Friday, 12:00 noon to 8:00pm
The Mount Charles Group is an equal opportunities employer and welcomes applications from all sections of the community.
​​​​​​​#NorthernIreland
---