Specialist Lecturer in Health & Social Care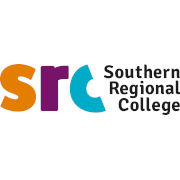 Employer Information
Southern Regional College
E: recruitment@src.ac.uk
T: 028 30259785
The successful post-holder will play a central role in the curriculum development of a range of Health and Social Care programmes predominately in the nursing field including the development of a portfolio of blended programmes to support the work of addressing current and future skills needs within the wider care sector. This will include working closely with the College's Business Support and Innovation unit and maximising the opportunities to promote bespoke training and knowledge transfer and innovation activities with local and regional business. This is both a strategic and operational role and the post holder will be responsible for engagement with the Health and Social Care sector through participation at the Curriculum Health and Social Care Hub and sector partnership forum. The post-holder will also develop relationships with wider care sector, health trusts, academia and business development organisations. This is an exciting and challenging role which will provide the opportunity to create an innovative fusion between business engagement and mainstream curriculum. The role will also provide an opportunity to build up an extensive network of key stakeholders and deliver successful curriculum outcomes for the Health care sector.
This post is a full time permanent position. Closing date for applications is Friday 12 August at 12.00noon.
Please note all correspondence will be sent from recruitment@src.ac.uk. Please check your mailbox including any spam folders regularly.
Temporary
Closing date: Friday 12 Aug 2022
Salary: £27471
Apply for job
---