Splicing Operative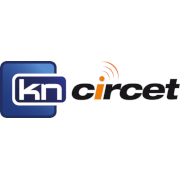 Employer Information
KN Circet
E: recruitment@kncircet.ie
T: +353 (1) 457 5000
On the back of an ever-increasing workload, Circet Northern Ireland are looking for an experienced Fiber Splicing Operative.
The Fibre Splicing Operative will report to the Supervisor and is responsible for terminating and testing overhead and underground fibre networks. As the Fibre Splicing Operative you will be responsible for building PONs.
Key Responsibilities
The following reflect the main tasks associated with this position and are not intended to be exclusive or exhaustive:
Prep and splice fibre optic cables as laid out in the splicing matrix.
Have experience with various splice closures.
Operate an optical power meter & OTDR for Testing/Fault finding.
Be able to read and understand test results for troubleshooting.
Be willing to work outside normal hours if required.
Ensure the highest standard is maintained across the Openreach network.
Installation of optical fibre cable, bundles and blown fibre tubing using fiber blowing equipment to required standards, including fault finding on existing network.
Live network Fusion splicing using Fujikura 70s or similar.
Splicing and testing of external optical fibres to the end customer premise in line with quality standards using OTDR /ILM/PMD/CD/EXFO FTB200 or similar.
Working as an individual and as a part of team to achieve targets and KPI's.
Adherence with Health and Safety legislation.
Knowledge Requirements
A good understanding and practical experience in Fibre splicing and network build.
Knowledge of telecommunication infrastructure and FTTP PON Build, OFN (one fibre network)
Previous Openreach Network Experience would be an advantage.
The ability and desire to work as part of a team but be focused on individual goals.
Excellent communication skills
Ability to work at heights and confined spaces
Ability to work in all weathers
Knowledge of Microsoft package – word, excel etc.
Knowledge of health and safety practices including risk assessments.
A Full/clean driving license is essential.
CSCS/CSR qualification would be an advantage but will not exclude the ideal candidate.
New Roads & Street Works Act 1991 operative qualifications (Unit 2) would be desirable.
NOPS (Network Operative Passport Scheme) card will be desirable.
Health & Safety Compliance
Monitor site practices and routines to ensure compliance with relevant legislation and regulations, including the company H & S Policy, to minimize the likelihood of accidents and the resulting fines and compensation claims. Ensure training needs are identified and, in conjunction with HSEQ Department, arrange for personnel to attend such courses as are necessary. Failure to embrace a safe and secure environment can result in disciplinary proceedings.
---