Spray Painter (Dynol)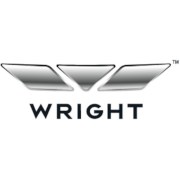 Employer Information
Industrial Temps
E: info@industrialtemps.com
T: 02890322511
We are seeking Permanent Spray Painters (Dynol) for our client Wrightbus in Galgorm.
Industrial Temps are excited to continue working in partnership with our client Wrightbus, Ballymena.
Wrightbus are on a new path of innovation and environmental consciousness under the leadership of Jo Bamford.
Wrightbus believe in fostering a positive work atmosphere and cultivating a culture that encourage new ideas and creativity. With a mission to make the world a better place.
There has never been a more exciting time to join Wrightbus!
Job Type: Permanent, full time positions
The successful candidate will be responsible for spray painting of Anti corrosive coatings to the under body to a specified thickness and quality finish, in line with customer specifications.
Salary: £27,407 Per Annum
Working Hours:
Night Shift Monday to Friday 9pm – 7am
Benefits:
– Pension: 5% employee, 3% company
– Holidays: 237.5 hours
– Life Assurance
– Multi Store Discount Scheme
– Canteen Facilities
– On site car parking
– Medicash Scheme (Health Insurance)
Job Duties:
– Responsible for the masking and application of Anti corrosive coatings to customer specifications.
– Responsible for applying Wax injection and Wax underseal to customer specifications
– Responsible for the cleaning of all overspray and making ready for Quality inspection.
– Responsible for the safe operation of plant, equipment and/or hand tools associated with the paint-preparation & paint processes.
– Responsible for compliance with the company's Health and Safety policy procedures.
– Responsible for undertaking training or retraining associated with the post or the introduction of new working practices.
– Undertake any other duties conducive with the effective operation of the post.
Job Criteria:
Essential:
– 3 month's experience in manufacturing or industrial environment.
– Able to read and understand written procedures
– Experience of reading Engineering Drawings
– Capable of working in a self-managed team.
– Willing to undertake training.
– Quality awareness.
Desirable:
– Time served spray painter
– Experience of Airless Spray Painting with Preparation knowledge and paint masking experience.
– Experience within commercial or car industry.
– Knowledge of applying Anti corrosive coatings.
– Knowledge of applying Wax under seal.
– Knowledge of applying interior Wax Injection.
– Knowledge of rust prevention.
Additional Information:
This Spray Painter (Dynol) position is in the Ballymena area, Northern Ireland.
If you are interested in this role, please call our Ballymena office on 028 2542 0140 and ask for Danielle or email Danielle.McFall@industrialtemps.com
Permanent
Closing date: Friday 15 Dec 2023
Salary: £27407
Apply for job
---