Stock Controller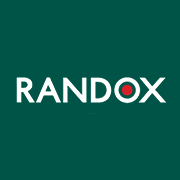 Employer Information
Randox
E: recruitment@randox.com
T: +44 (0) 28 9442 2413
Stock Controller (21/STMA)
Randox has an exciting opportunity for a hardworking individual with great attention to detail to join a new team based in Manchester. The Stock Controller will be responsible for the day to day stock for our COVID processing centres.
The Role:
• Replenishment of stock in Pods, Cubes, walk through and drive through locations.
• Stock management within all locations
• Communication with Stock Control Manager to ensure sufficient stock levels.
• Removal of waste and adherence to health and safety regulations.
• Flexibility to work a shift pattern is essential. This could include 12 hour shifts across a 7-day rota
The Candidate:
• GCSE (or equivalent) in Maths and English Language.
• Good computer skills.
• Excellent attention to detail.
• Ability to work under pressure
• The ability to work as part of a team and independently using initiative.
• Excellent time management and organisational skills.
• Ability to check quality documentation.
• Knowledge of manufacturing process.
About Randox:
Randox Laboratories passionate about improving global health and saving lives through the development of innovative and pioneering products.
Through our commitment and the skill of our people we have grown to be a world leader in diagnostics for clinical healthcare, toxicology, food security and providing quality solutions to over 145 countries. In order to serve our growing international markets we require high calibre applicants with scientific, engineering, software and broader business skills – including sales, marketing, logistics, finance and many more.
Central to the Randox ethos is our drive to improve healthcare worldwide and every one of our staff plays a vital role in this aim.
Randox Laboratories Ltd is an Equal Opportunities Employer
---