Strategic Stock Control Lead Operative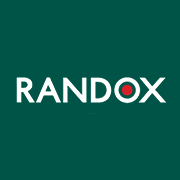 Employer Information
Randox
E: recruitment@randox.com
T: +44 (0) 28 9442 2413
Strategic Sourcing Lead 22N/SSLD
Following a sustained period of growth, Randox is currently seeking applications for the post of Strategic Sourcing Lead. This newly created role will drive the global sourcing strategy to identify new materials and suppliers to meet the business needs of an innovative manufacturing company.
Key Responsibilities:
• Being mindful of the overall business strategy, you will manage and drive key sourcing activities for business projects ensuring that they are delivered on time and to budget with appropriate risk management.
• Building robust relationships with key stakeholders across the business, including R&D, Manufacturing and New Product Development Project Groups
• Developing and building a strong network of global suppliers with the capability of helping us meet current and future business needs
• Prepare and send RFQ for sourcing projects; conduct bid analysis, negotiations, and contract/supplier development as needed.
• Lead supplier qualifications / certifications for production materials
• Perform supplier audits and verify supplier capability
Essential Criteria:
• Qualified to degree level (at least 2:1) in a Science, Engineering or Business related discipline
• Sourcing experience in complex markets globally.
• Proven capability in negotiating sourcing deals in complex markets.
• Good supplier and contract management experience.
• Excellent inter-personal and communication skills.
• Strong presentation and reporting skills.
• Ability to travel extensively to domestic and international locations in order to enhance relations, improve operations, or analyse and remedy supplier issues.
• Excellent verbal, written, and cross-cultural communication skills.
Desirable Criteria:
• Project management experience would be an asset.
• Possess a track record of delivery within a manufacturing environment.
• Strong attention to detail and analytical skills.
• Mechanical/technical aptitude, including but not limited to, ability to read technical diagrams and drawings to determine product specifications.
• Able to work autonomously and make independent judgments relating to the quality and value of parts and products.
About Randox:
Randox Laboratories is passionate about improving global health and saving lives through the development of innovative and pioneering products. Through our commitment and the skill of our people we have grown to be a world leader in diagnostics for clinical healthcare, toxicology, food security and providing quality solutions to over 145 countries. In order to serve our growing international markets we require high calibre applicants with scientific, engineering, software and broader business skills – including sales, marketing, logistics, finance and many more.
Central to the Randox ethos is our drive to improve healthcare worldwide and every one of our staff plays a vital role in this aim.
Randox Laboratories Limited is an Equal Opportunities Employer.

---