Streetworks and Compliance Manager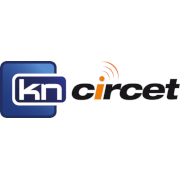 Employer Information
KN Circet
E: recruitment@kncircet.ie
T: +353 (1) 457 5000
On the back of an ever-increasing workload, Circet are looking for an experienced Street works Compliance Manager to provide on the ground and back office support to the Street works team to ensure suppliers and direct staff are fully compliant whilst carrying out their work in line with Local Authority requirements
Responsibilities as Street works Compliance Manager
Ensuring all crews are fully compliant in relation to SLG, Permits, Start/stop notices
Ensuring crews and Front line managers are fully aware of their responsibilities and that they are coached accordingly in relation to the above when required.
Monitoring of interim reinstatements and ensuring that all P4s are completed in a timely manner.
Give support to the supply chain, the Operational team and back office when required.
Experience and knowledge required:
Have previous experience in a similar role with accurate recording of detail.
Be able to demonstrate good communication skills with key stake
Demonstrate excellent communication skills both written and verbal.
Have the ability to promote a positive image of the company to all Circet stakeholders.
Exhibit analytical and problem-solving skills.
Have a good working knowledge of Microsoft Office, predominantly MS Word, Excel and Outlook.
Establish good working relationships with colleagues
Have the ability to organise, multitask, prioritise and work under pressure.
Possess time management skills.
Have the ability to negotiate and influence.
Have integrity and humility in all aspects of work.
Be friendly and upbeat in attitude.
---