Streetworks Technical Support Staff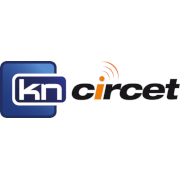 Employer Information
KN Circet
E: recruitment@kncircet.ie
T: +353 (1) 457 5000
Circet UK are currently recruiting for a Streetworks Technical Support to provide support to the management of fines and defects received from the Highway Authorities in accordance with NRSWA 1991 and TMA 2004 and raising necessary permits/notices.
Responsibilities as Streetworks Technical Support include:
Investigating NRSWA/TMA fines.
Process NRSWA/TMA defects received.
Issue Section 74 overrun warnings.
Housekeeping of NRSWA/TMA system.
Raising and administering NRSWA notices and permits in relation to fines and defects.
Liaising with Local Authorities, internal staff and third parties.
Monitor notices/permits to ensure there are no overruns.
Keeping up to date records and reports.
Skills & Experience required:
Commitment to providing exceptional quality work.
Strong Company and Client focus.
Strong communication skills.
Excellent organisational skills.
Ability to manage a process from start to finish.
Ability to work to deadlines.
2 years + experience in NRSWA/TMA/EToN.
Able to liaise and maintain good relationships with local authorities and 3rd parties.
Good organisational, time management and communication skills.
Able to work proactively, accurately and methodically under pressure and to strict deadlines.
PC literate/good knowledge of Excel & Outlook.
Must be a team worker.
---