Supervisor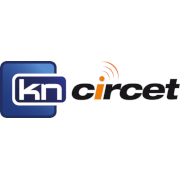 Employer Information
KN Circet
E: recruitment@kncircet.ie
T: +353 (1) 457 5000
We are currently seeking to recruit an experienced Supervisor with knowledge of cabling activities on telecom infrastructure build contracts.
Responsibilities as Supervisor include:
Manage workflows – survey and program work streams for the supply chain and organize staff to carry out required works as efficiently as possible.
Manage the full project lifecycle from allocation to closure. This includes managing quality and the return of relevant packs to close out jobs.
Ensure policies, procedures and processes are communicated and understood by crews on site.
Address non-conformance/non-compliance early in order to minimize cost impact.
Set realistic weekly KPI's and deliver them in order to ensure good performance.
Complete material sample audits.
Carry out in-progress quality checks and coach sub-contractors on site to identify and implement innovations that improve site safety.
Provide updates and reports on a regular basis to the Works Control and Noticing departments.
Ensure all permit and noticing conditions are being met on site.
Report findings real time via a handheld device in conjunction with the Client and Works Control.
Identify where DFE'S are required and prepare submission to the Client for approval.
Manage and maintain existing LA relationships – carry out joint site meetings with the Client and other relevant stakeholders.
Identify Client needs and commercial opportunities – feedback on this to your Project Manager / Contracts Manager.
Feed up correct reporting to the Project Manager and feed down precise instructions to the workforce.
Investigate jobs and assign responsible operatives for commercial reporting.
Keep accurate daily records of works planned and issues encountered.
Coach operatives to work in a safe, quality and cost-effective manner.
Health & Safety Obligations:
Fully understand and implement the company safety policy and procedures.
Ensure that the programmes for the contracts are successfully delivered in a Safe, Quality and cost-effective manner.
Ensure that a 'Right First Time' culture is adopted and developed throughout the business.
Drive compliance to any regulatory measures that may apply to the works and operations that Circet undertake.
Ensure that all contracts achieve turnover and profitability by maximising efficiency and minimising cost of failure.
Manage Client relationships within the client organisations across all areas.
Skills & Experience required:
Must hold a full UK Drivers' Licence.
New Roads & Street Works Act 1991 Operative Qualifications (Unit 2)
Knowledge of the Openreach fibre network.
Excellent communication skills.
Knowledge of health and safety practices including risk assessments.
Ability to negotiate suitable outcomes that mitigate project risk.
Understand how to process DFE's and gain relevant approvals.
Confident working to tight timescales effectively.
---