Supplier Compliance Lead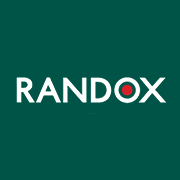 Employer Information
Randox
E: recruitment@randox.com
T: +44 (0) 28 9442 2413
Supplier Compliance Lead – (Job Ref: 21N/SLRP)
A challenging and rewarding opportunity has arisen to be part of a growing Supply Chain Department. We require an enthusiastic and experienced Supplier Compliance Lead.
Key Responsibilities:
• Lead Supplier Selection, Assessments, Quality System Audits and Approval of Suppliers
• Work directly with suppliers and internal stakeholders to help achieve Supplier Performance Goals and to assure quality of sourced components and parts across all categories and suppliers
• Monitor Supplier Delivery Performance
• Assure fulfilment of quality assurance deliverables in New Product Development and Transfers
• Contribute to the supplier category strategy and secure that the preferred suppliers fulfil set requirements
• Initiate and steer Supplier Quality Improvements
• Continuously contribute in cross functional teams to improve Quality, Delivery and Cost through the application of continuous improvements and lean philosophy
• Completion of external on-site audits UK wide and internationally
Essential Skills and Experience:
• Qualified to degree level (at least 2:1) in a Science, Engineering or Business related discipline
• External Auditor Qualification and Experience, including Report writing and follow-ups
• Strong interpersonal and team working skills
• The ability to work accurately and to tight deadlines
• Excellent communication skills both written and oral
• Proficiency in Microsoft Office specifically Word, Excel and PowerPoint
• Be driven and self-motivated
• Availability to travel internationally when required
Desirable Criteria:
• Experience in setting up new accounts, auditing, site visits to suppliers, training suppliers on expectations and implementing follow up checks
• Knowledge and proven ability to apply lean philosophy to improve process and systems to improve quality, reduce cost and increase profitability and customer value
• Experience of root cause analysis and problem solving methodology
• Project management skills
• Production scheduling / material management experience meeting on-time part requirements
• Understanding of EDI transactions and the integration of these into the operations at supplier facilities
• Advanced Microsoft Excel skills (Pivot tables, V-lookups, data analysis and graphical representation)
This is a unique opportunity to join an innovative international company in a growing industry that can provide career security and genuine advancement opportunities for those who show potential.
About Randox:
Randox Laboratories is passionate about improving global health and saving lives through the development of innovative and pioneering products. Through our commitment and the skill of our people we have grown to be a world leader in diagnostics for clinical healthcare, toxicology, food security and providing quality solutions to over 145 countries. In order to serve our growing international markets we require high calibre applicants with scientific, engineering, software and broader business skills – including sales, marketing, logistics, finance and many more.
Central to the Randox ethos is our drive to improve healthcare worldwide and every one of our staff plays a vital role in this aim.
Randox Laboratories Limited is an Equal Opportunities Employer
---