Supply Chain Analyst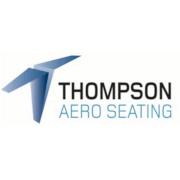 Employer Information
Thompson Aero Seating Limited
E: careers@thompsonaero.com
T: +44 (0) 28 3833 4000
Thompson Aero Seating is one of the leading suppliers of Business and First-Class aircraft seating, with a worldwide customer base with an increasing and expanding market share and product portfolio. Join our specialist support team and be part of the best of advanced manufacturing capability in Northern Ireland, as we work towards achieving our goal of becoming the number one supplier of Business and First-Class aircraft seating products.
It's an exciting time to join our business as we implement our 5-year growth plan and as such, we are hiring for a Supply Chain Analyst to generate, interrogate and report on data relating to the Supply Chain Department.
The successful candidate will be required to support on the following tasks:
Generate and maintain daily and weekly key performance indicators
Review data input from other team members to ensure in the integrity of the system data
Work alongside the management team to develop and write new reports
Analyse and investigate the systems to identify areas for improvement
Identify opportunities to streamline the reporting process
Carry out any other function necessary for the smooth running of the supply chain function
Ensure all work is carried out in accordance with company procedures
This is not an exhaustive list of all responsibilities. The successful job holder will be expected to perform varying tasks as required by their line manager & the overall objectives of the organisation.
Reward
In addition to an exciting progressive career with our global organisation, you can expect a lucrative salary, pension, generous 33 days holiday entitlement and continuing professional development opportunities as we continue our commitment towards investing in our staff for the future.
Requirements
Experience of using MRP, MS Office Suite and advanced Microsoft Excel skills (Essential)
Demonstrate analytical ability, including the management of data (Essential)
Relevant experience of performance measurement, management reporting and delivery (Essential)
GCSE grade C or above in Mathematics and English Language (Essential)
Working knowledge of Supply Chain processes and procedures (Desirable)
Working knowledge of PowerBI (Desirable)
Third level qualification in an IT or Technical related discipline (Desirable)
Click "apply" or contact our HR team; careers@thompsonaero.com to hear more about the position.
Thompson Aero Seating reserve the right to enhance criteria in order to facilitate the shortlisting process. It is therefore essential that your application contains full concise information and evidence relevant to the position.
Thompson Aero Seating is an equal opportunities employer.

---