Technical Quality Auditor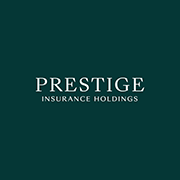 Employer Information
Prestige Insurance Holdings Ltd
E: hr@prestigeholdings.co.uk
T: 02890 355582
Northern Ireland's leading insurance broker is seeking a Technical Quality Auditor to join our growing and dynamic team as it celebrates 50 years in business. AbbeyAutoline sits within Prestige Holdings; a Group of insurance businesses delivering specialist products and services in Broking, Underwriting and InsurTech throughout the UK and Ireland.
When joining our team, you will have the benefit of a tailored training plan alongside supportive colleagues to help you audit the Company's insurance and processing procedures to ensure that all insurance staff comply with industry best practice.
The Role at a Glance:
Handle customer complaints and liaise with relevant departments to ensure a timely and compliant resolution.
Assisting in auditing all aspects of New Business, Adjustments and Renewals.
Completing branch audits to ensure best practice is being followed.
Record, investigate and report non-compliance.
Review and complete trend and root cause analyses on causes of complaints, feedback, and other errors. Compile reports and feedback to relevant departments.
Benefits of working with us:
In addition to internal support you will receive:
Hours of work – average 35 hours per week; Monday to Friday 9.00am to 5.00pm.
Starting with 20 days annual leave, 11 statutory days with additional annual leave accruing based on length of service.
Company Pension Scheme, which staff are automatically enrolled into after 3-months at 5%, with the company matching up to 5% of their contribution.
Life Assurance
Private Medical Insurance (currently with BUPA) is available for employees after your first year of employment, you can also add family members to your policy at discounted rates.
Employee Assistance Programme – 24/7 Mental Health and Counselling Care.
Eye care Scheme.
Generous insurance discounts for staff and family members.
Continuous Learning and Development.
Excellent in-house training with opportunities to gain professional insurance qualifications through our Academy Programme. These are paid for by the company and a generous bonus is payable to staff upon completion of exams.
The post holder will be required to undertake such internal and/or external training* as deemed necessary by AbbeyAutoline.
Team Member Testimonial:
"I enjoy my job in our Quality and Audit team at head office as no two days are the same. The work is very varied and never boring, something new arrives in our inbox every day. Our department work as a team so there is always help and assistance when needed. We have regular team meetings and a team call each morning to discuss the work we have that day. I'm often asked by other staff members about dealing with the complaints, 'did I mind this part of the job?'. I don't, I would give them few examples of complaints we've dealt with and they would find it really interesting hearing about it.
I work from home and office, which I love. A couple of days a month I carry out branch audits. This is a great chance to meet our sales team in the branches." Suzanne
For more details, please see the attached Job Description and Person Specification.
#NIJOBS
---