Technical Responsible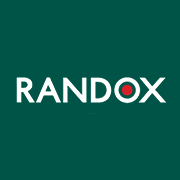 Employer Information
Randox
E: recruitment@randox.com
T: +44 (0) 28 9442 2413
Technical Responsible – (Job Ref: 22I/TRRA)
Randox Laboratories are currently seeking a highly motivated individual to act as the Technical Responsible person on behalf of our company in Brazil.
The Role:
• Assist with all requirements of registering the Randox product line directly in Brazil and other Latin American countries as required by the Regulatory Affairs Department.
• Act as the Technical Responsible person on behalf of the company in Brazil to Anvisa.
• Prepare regulatory documentation, review, and interpret previous regulatory documents, technical information, and performance data to ensure compliance with national/international regulations and standards.
• Compile, submit and follow up on registration files to obtain and maintain marketing authorisations for IVD Medical Devices and to manage them throughout the life cycle and respond to questions from various regulatory authorities.
• The creation of and updating of Product Technical files for compliance with the IVD regulations in the relevant countries.
• Review and approval of product labelling (Labels and IFU) for Randox off the shelf product.
• Translation of IFU's, labels, dossier and SDS's to ensure compliance with regulations.
• Complete supplier survey forms.
• Conduct internal audits.
• Report recalls or customer notifications to Anvisa.
The Candidate
Essential:
• A bachelor's degree or equivalent in Pharmacy.
• Previous experience as a Technical Responsible Person.
• Previous experience in preparing product dossiers for Class I, II and III products.
• Previous experience in submitting information to Anvisa.
• Excellent verbal and written communication.
• Ability to act on own initiative or as part of a team.
• Fully computer literate.
• Organisational skills.
• Fluent in English.
​​​​​​​Desirable:
• Knowledge of registrations in other countries.
• Knowledge of Companion Diagnostic registrations
• Knowledge and experience of Quality Systems.
• Knowledge of 16/2013 resolution.
• Auditing experience.
• Knowledge of completing and reporting recalls.
About Randox:
An international company operating in over 145 countries that continues to have unparalleled growth, Randox Laboratories has been the heartbeat of the UK's National COVID Testing Programme throughout the pandemic. In early 2020 Randox recognised the threat from COVID-19 and, based on over 40 years of diagnostic experience, quickly developed a test to accurately identify the virus. Testing at scale commenced within weeks to support the UK's National Testing Programme and private clients alike.
Additionally, as a world leader in diagnostics for clinical healthcare, toxicology and food security, our expertise and product portfolio have assisted laboratories across the world in improving health and saving lives. Our global success is a result of our pioneering products and the commitment & skill of our workforce, which continue to grow exponentially.
Central to the Randox ethos is our drive and determination to improve healthcare worldwide and every one of our talented staff play a role in this. In order to serve our growing international markets, we require high calibre applicants with scientific, engineering, software, and broader business skills. Join the Randox team and play your part in improving the health of millions.

---