Technical Support Engineer Level 3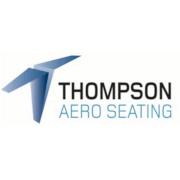 Employer Information
Thompson Aero Seating Limited
E: careers@thompsonaero.com
T: +44 (0) 28 3833 4000
Thompson Aero Seating are hiring a Technical Support Engineer Level 3 to join our growing team. The successful candidate will be involved in all aspects of providing an efficient and reliable IT system, from second/third line support for in excess of 700 users to more granular application, networking, and server support. You will be a key player in the continuous improvement of current systems and the introduction of new technologies.
Our products are unique and bespoke to each customer, join our specialist Technical Support team and be part of the best of advanced manufacturing in Northern Ireland, as we work towards our goal of being number one globally.
The successful candidate will:
Perform daily and weekly checks and monitoring of Key Services and applications to ensure a proactive approach towards issue detection and resolution.
Respond promptly and proactively to issues escalated by other team members.
Apply system updates and security patches in line with company policy and schedule.
Provide exceptional technical support to end users and stakeholders.
Ensure departmental KPI's are met for systems availability and uptime.
Administer, troubleshoot and resolve system issues in a timely fashion, undertaking root-cause analysis to help prevent similar issues in future.
Through in-depth technical knowledge, you will be expected to guide and influence projects and activities throughout the business.
Adopt the 'One-Team' approach to work collaboratively both within the department and across the Organisation.
Ensure all records relating to Requests, Incidents, Problems and Knowledge Management are completed accurately and within agreed timeframe.
Ensuring all company policies, procedures, and working practices are adhered to.
Participating in on site customer/supplier audits as required.
Prioritise and delegate tasks to ensure productivity, quality & improvement targets are met in accordance with set KPI's.
Perform other duties as directed by Department Manager
​​​​​​​
Reward
It's an exciting time to join our business as we implement our 5-year growth plan. In addition to an exciting career with our global organisation, you can expect a lucrative salary, pension, generous 33 days holiday entitlement, and continuing opportunities. In September alone we completed over 1700 working hours of staff training and are committed to supporting the ongoing development of all our colleagues.
Requirements
The ideal candidate will have a minimum of 5 years' experience within a relevant technical role,
excellent problem solving and communication skills and the ability to undertake project work from idea to implementation and to deliver against deadlines and agreed targets. The successful candidate will also have good analytical skills, be a team player and be able to work unsupervised, prioritising work based on business need.
Click "apply" or contact our HR team; careers@thompsonaero.com to hear more about the position.
Thompsons Aero Seating Ltd. reserves the right to enhance criteria for shortlisting purposes. Applicants should demonstrate how they meet the requirements outlined.
Thompson Aero Seating is an equal opportunities employer

---