Telecoms Operative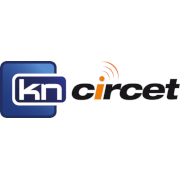 Employer Information
KN Circet
E: recruitment@kncircet.ie
T: +353 (1) 457 5000
Under the direction of the Supervisors, you will be required to perform excavations, repairs and reinstatement's, installation of ducting, chambers and street cabinets and the installation of cable on telecoms infrastructure located within the public highway and customer's premises using up to date client standard operating procedures.
Responsibilities as the Telecoms Engineer include:
Provide new installation of duct, chambers, cabinets & associated equipment.
Clear blockages in the highway and reinstate to industry standard ensuring all information / pictures are captured on company supplied assets.
Be competent in the use of Stihl Saws / Wacker plates / trench compactor / mini digger / jack hammer and hold the correct certification to complete the works.
Install new draw rope or cable as required.
Complete appropriate paperwork for your daily works (job sheets / risk assessments / plant sheets / driver checks)
Experience of risk assessment and hazard identification and a strong focus on health and safety requirements and responsibilities.
To be responsible for the company assets & plant assigned to you for the purpose of performing your duties.
To treat internal and external customers with respect and provide support at all times.
Ensure compliance with all current client processes and procedures
Experience in a similar operational or engineering environment within the telecommunications industry

Health & Safety Obligations:
Monitor site practices and routines to ensure compliance with relevant legislation and regulations, including the company H & S Policy, to minimise the likelihood of accidents and the resulting fines and compensation claims. Ensure training needs are identified and, in conjunction with HSEQ Department, arrange for personnel to attend such courses as are necessary. Failure to embrace a safe and secure environment can result in disciplinary proceedings.
Skills & Experience required:
A good understanding and practical experience in network build.
Knowledge of telecommunication infrastructure and FTTP PON Build.
Previous Openreach Network Experience would be an advantage.
The ability and desire to work as part of a team but be focused on individual goals.
A responsibility to ensure all Health & Safety procedures are adhered to.
Excellent communication skills.
Good IT skills.
A Full/clean driving licence is essential.
CSCS/CSR qualification would be an advantage but will not exclude the ideal candidate.
One member of the crew must have HGV and Grab licence.
One member of each crew must have a towing licence (separate from HGV driver)
---