Telephone Sales Representative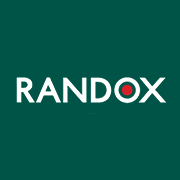 Employer Information
Randox
E: recruitment@randox.com
T: +44 (0) 28 9442 2413
Telephone Sales Representative – Tulsa, Oklaholma
Do you have what it takes to become a Sales Executive for Randox USA? We are offering people this opportunity which will start off on a 6 month contract but could progress into a full time position as a Field Based Sales Executive Role. Given the current travel restrictions we are hiring Telephone Sale Representatives to call clients and generate leads / new business. Those who perform well will have the chance to be promoted into Field based Sales Executives positions. The successful candidates will be calling all laboratories within your assigned area (multiple states) and promoting Randox products.
Randox has been providing laboratories with revolutionary diagnostic solutions for over 30 years and this experience has led to the creation of a market-leading product portfolio. Randox offer the largest range of routine and esoteric diagnostic reagents which are internationally recognised as being of the highest quality.
Randox has developed the RX Series to meet the growing needs of clinical laboratory testing. The RX series offers a comprehensive range of clinical chemistry analysers providing performance like no other.
The successful applicants will be responsible for:
Conducting sales calls to generate leads and business opportunities
Building up in-depth knowledge of Randox and competitor products
Identifying new market opportunities and increasing sales
Update and input client information into CRM database
Put together sales quotations for clients
Handle customer queries in a timely and efficient manner
This is a home-office position. Based in Tulsa, Oklahoma. Company phone and laptop will be provided.
Your profile:
A Bachelor's degree or higher in a Biochemistry, Chemistry, Life Science or Business related discipline with a GPA of 3.33 or higher
A positive attitude with the drive and work ethic to meet targets
The drive and ability to work on their own initiative as well as part of a team
Excellent communication and presentation skills (both written and oral)
Excellent time management and organisational skills
A valid driving licence
About Randox:
Randox Laboratories is passionate about improving global health and saving lives through the development of innovative and pioneering products. Through our commitment and the skill of our people we have grown to be a world leader in diagnostics for clinical healthcare, toxicology, food security and providing quality solutions to over 145 countries. In order to serve our growing international markets we require high calibre applicants with scientific, engineering, software and broader business skills – including sales, marketing, logistics, finance and many more.
Central to the Randox ethos is our drive to improve healthcare worldwide and every one of our staff plays a vital role in this aim.
---