Telesales Executive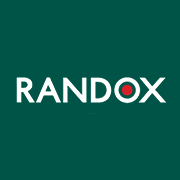 Employer Information
Randox
E: recruitment@randox.com
T: +44 (0) 28 9442 2413
Telesales Executive – China – (23I/EVIT)
Randox has an exciting opportunity for an ambitious and results orientated individual to join a global leader in the provision of medical diagnostics. The role will involve Market Research by phone for specific Randox product groups to assist in the development of sales and marketing strategies to map markets and generate sales leads for the sales team. China has a population of 1.412 billion in 31 provinces with 21,463 public hospitals and 6,778 clinics. To increase the coverage of more existing and potential end users, the main responsibility of this new potential candidate will be to contact customers on the phone in China to promote our full product range.
The Role:
Contacting new and existing customers to bring in new business and upsell.
To focus on generating high volumes of new sales leads for the wider sales team
There will also be a focus on mapping out markets for new products
The role will come with a target for high volume of daily calls
Cold calling existing customers as well as finding new potential clients
To contribute to the company's overall growth and profitability by outbound calling of both existing and potential customers to develop and maintain a wide and varied customer network throughout China.
Lead generation, direct sales, gathering marketing information
Maintaining a sound working knowledge of the specific products chosen to market and sell
Your profile:
Qualified to a degree level in a life science or business discipline.
A history of working in a customer facing environment.
A proven track record in sales and customer relationship management.
High degree of self-motivation.
Proficiency in all Microsoft applications – Word, Excel, and PowerPoint.
Be able to sell over the phone.
At least a 2.1-degree classification.
Minimum 1 yar working in telesales/telemarketing with experience market research and cold calling.
Be able to communicate in English both verbally and written.
This is a unique opportunity to join an innovative international company in a growing industry that can provide career security and genuine advancement opportunities for those who show potential.
About Randox:
Randox is a world leader in in-vitro diagnostics supplying a range of innovative laboratory instruments and tests to a wide range of customers across the globe. High value is placed in research and development to continuously improve existing and develop innovative new products. This has allowed us to continuously grow and expand globally.
Working for Randox you not only have the opportunity to work with our cutting edge new technologies, but you will also contribute to improving health care overall.
Now is your chance to be part of a strong, growing organisation.
Please submit all CVS and Applications in English.
Randox Laboratories Limited is an Equal Opportunities Employer
---