Trainee Linesman X10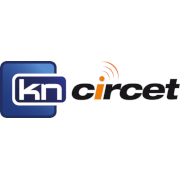 Employer Information
KN Circet
E: recruitment@kncircet.ie
T: +353 (1) 457 5000
Main Purpose:

The role of a Trainee Linesperson is to carry out maintenance and renewal of the overhead line equipment and associated powers supply systems to meet the needs and requirements of the division. The trainee linesperson must co-operate with the PICW (Person in Charge of Work) and the site supervisor and observe all precautions indicated by them; they must carry out all their instructions precisely.
The trainee linesperson will be a dedicated member of the project team, adhering to procedures, focused on producing the best quality service, being highly productive and mindful of costs. The successful candidate must be comfortable working in a challenging, dynamic, team-based environment.
Main Duties:
To ensure all works are in compliance with current / future health and safety legislation, relevant standards and procedures.
Interfacing with chargehand/PICW, linespersons in team, site supervision and customer representatives.
Interfacing with client representatives' and customers
Ensure near miss and good catches are reported in a timely manner
Work at height on poles and towers in a safe and professional manor, utilising MEWP's when required.
Carry out maintenance, repair and refurbishment of Overhead lines under the supervision of the c
Utilise all equipment necessary for working on Overhead lines network as detailed in the OHL manual.
Be responsible when carrying out works on the customer's property.
Other duties as assigned.
Experience, Skills and Knowledge:
The successful candidate should have:
Full Category B Driving licence.
Must pass a colour vision test Good literacy, verbal and numeracy skills.
Previous experience working in construction, agriculture or general operative sectors.
Ability to work at heights is essential.
Good hand/eye co-ordination, manual dexterity and spatial aptitude.
Reached the statutory school leaving age.
Must have an appropriate level of fitness and physical ability to carry out duties as described.
Must be willing to travel throughout Northern Ireland.
Good communication and interpersonal skills.
Ability to work in a team.
Willing and able to perform duties in all weather conditions in rural and remote locations.
---