Travel Centre Supervisor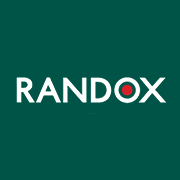 Employer Information
Randox
E: recruitment@randox.com
T: +44 (0) 28 9442 2413
Travel Centre Supervisor – 21/TCSR
Randox is currently looking for an enthusiastic, motivated individual to work as a Travel Centre Supervisor for our Travel Centres in the Republic of Ireland.
The Role:
• Have knowledge and understanding of skills and standard operating procedures staff will be involved in, in their area.
• Take responsibility for allocating staff and creating rotas.
• Take responsibility for staff ensuring staff are working within their competencies, monitor staff absence.
• Troubleshoot problems where necessary.
• Organising workflow and ensuring that employees understand their duties or delegated tasks.
• Preform conflict resolution when employees have issues or disputes.
• Where appropriate, conduct staff training and competency assessments- Conduct training for and perform sample collection services as required in accordance with documented procedures within the COVID-19 testing program.
• Maintaining infection, prevention, and control standard, including appropriate use of PPE.
• Ensuring all client details are accurate and complete when completing required sample registrations.
• Liaise with Clinic Managers regarding staff requirements, logistical considerations and training.
• Complete stock checks at their location- Ordering and rotation of stock as per procedure.
• The accurate completion of company forms and documentation.
• Have High level of IT literacy- update several computer software systems, and update and complete daily tasks and forms as required.
• Create a considerate environment for clients and always maintain confidentiality of their information.
• Utilise and demonstrate sensitive communication styles to ensure clients are fully informed and consent to procedures.
• Adhere to company health & safety procedures and help maintain a safe working environment.
• Adherence to company Positive work Environment Policies, health & safety procedures, and the maintenance of a safe working environment.
• Maintain quality principles within your area of responsibility complying ISO:IEC 17025 requirements.
Experience:
Essential:
• Flexibility with working hours, as required by business.
• Valid UK driving licence.
• High level IT literacy.
• Familiarity with company policies.
• Excellent communication and interpersonal skills.
• Good organisational and leadership skills.
Desirable:
• Previous experience as supervisor or relevant role.
• Ability to learn a variety of job descriptions.
About Randox:
Randox Laboratories is passionate about improving global health and saving lives through the development of innovative and pioneering products. Through our commitment and the skill of our people we have grown to be a world leader in diagnostics for clinical healthcare, toxicology, food security and providing quality solutions to over 145 countries. In order to serve our growing international markets, we require high calibre applicants with scientific, engineering, software and broader business skills – including sales, marketing, logistics, finance and many more.
Central to the Randox ethos is our drive to improve healthcare worldwide and every one of our staff plays a vital role in this aim.
Randox Laboratories Limited is an Equal Opportunities Employer
---