US Logistics/Dispatch Manager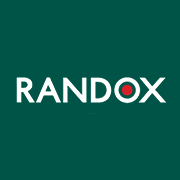 Employer Information
Randox
E: recruitment@randox.com
T: +44 (0) 28 9442 2413
US Logistics/Dispatch Manager (21I/USLM)
Randox is currently seeking to employ an organized, highly driven and enthusiastic individual for the position of Logistics/Dispatch Manager for the United States.
The successful candidate will oversee the management of logistic operations to ensure consistent high level service quality, customer satisfaction, cost efficient operations, and compliance with company policies and procedures. They will also be responsible for the supervision, training and development of their team, liaising with customers, both internal and external and ensuring an excellent level of service at all times.
Key Tasks and Responsibilities:
• Adherence to company Positive Work Environment Policies, Health and Safety procedures, and the maintenance of a safe working environment.
• Promote positive approach to equal opportunities and ensure that Randox's equal opportunities policies and procedures are adhered to by all staff for whom they are responsible.
• Manage daily logistics/dispatch operations in the US office ensuring all functions are completed efficiently in accordance to company policies and procedures.
• Deal with Sales representative queries as quickly and efficiently as possible.
• Measure, evaluate and improve on efficiency as appropriate.
• Identify and investigate any non-conforming procedures ensuring appropriate corrective actions are implemented.
• Enhance and maintain high customer service levels and in particular key accounts.
• Prepare daily, weekly, monthly reports as required by management.
• Maintenance and improvement of departmental procedures and work instructions in line with ISO guidelines.
• To maintain and update the US logistics/dispatch staff training plan ensuring all staff training is conducted efficiently, regularly reviewed, updated as appropriate and documented correctly in-line with training procedures.
• Assisting in areas of logistics/dispatch day to day functions.
• Participate and respond to internal quality audit as required.
• Strict adherence to Randox reporting procedures.
• Recruitment of departmental staff in conjunction with HQ.
• Key holder and main point of contact for security company.
• Liaise with Global Facilities Manager regarding any building work/contracts that need maintained.
Essential Skills and Experience:
• Third level qualification or an equivalent.
• Competency in Microsoft Office.
• Excellent organisational and communication skills both written and verbal.
Desirable Skills:
• Experience in Sage and/or SAP.
• Experience managing a team.
• Ability to travel if required to HQ for Training.
• Experience in a busy logistics/despatch area.
About Randox:
Randox Laboratories are passionate about improving global health and saving lives through the development of innovative and pioneering products. Through our commitment and the skill of our people we have grown to be a world leader in diagnostics for clinical healthcare, toxicology, food security and providing quality solutions to over 145 countries. In order to serve our growing international markets, we require high calibre applicants with scientific, engineering, software and broader business skills – including sales, marketing, logistics, finance and many more.
Central to the Randox ethos is our drive to improve healthcare worldwide and every one of our staff plays a vital role in this aim.
Randox Laboratories Limited is an Equal Opportunities Employer

---