Visitor Centre Team Lead Magilligan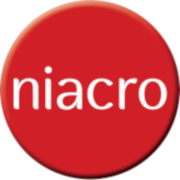 Employer Information
Niacro
E: admin@niacro.co.uk
T: 028 9032 0157
Visitor Centre Services
NIACRO is contracted by the Northern Ireland Prison Service (NIPS) to run Visitor Centre services in Northern Ireland's three prison establishments: HMP Maghaberry, HMP Magilligan, and Hydebank College. The services (including crèche facilities, hospitality, and information & advice) are in place to meet the needs of adults and children visiting family members and friends in prison; to enhance the quality of visits and to help people to access further supports. Along with NIPS, NIACRO is committed to supporting people to maintain relationships with family members in prison, recognising that this has the potential to aid successful resettlement and help to reduce re-offending. Creating an encouraging, safe, and welcoming atmosphere for visitors, before, during and after visits, is a key element of this service.
The Post
The post holder will be responsible for the day to day running of the Magilligan Visitor Centre, providing services in a Welcome Centre (outside of the main prison) and the internal visits area. The team's responsibilities include creating a welcoming and encouraging space for childcare supervision within the designated play areas; supporting the introduction and development of child centred visits; and delivering hospitality services.
The post holder will aim to provide a family/child friendly service in a welcoming, stimulating, safe and supervised environment.
Contract
Closing date: Sunday 26 Sep 2021
Salary: £24799
Apply for job
---