Volunteer Manager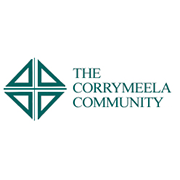 Employer Information
Corrymeela Community
E: finance@corrymeela.org
T: 028 207 62626
We are looking for an outstanding Volunteer Manager who can lead the development of our new Horizons programme, enabling our teams of residential and non-residential volunteers to thrive, while supporting the groups we work with to live well together.
The successful candidate will be able to:
Develop and deliver an annual volunteer implementation plan.
Develop, and manage the delivery of, volunteer policy and procedures, which ensure that all volunteers outwork Corrymeela's ethos and operate within current legislation and volunteer best practice.
Lead the recruitment, training and management of our volunteer team.
Support volunteers to integrate well by ensuring good communication and nurturing good relationships between volunteers and staff.
Manage the development of relationships with partners who provide volunteers.
Main up-to-date, high quality volunteer records and ensure compliance with appropriate external agencies.
​​​​​​​You can find out more about our Horizons programme here.
​​​​​​​

Permanent
Closing date: Thursday 14 Jul 2022
Salary: £28651.8
Apply for job
---