Waste Coordinator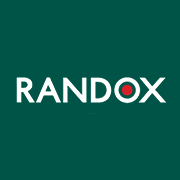 Employer Information
Randox
E: recruitment@randox.com
T: +44 (0) 28 9442 2413
Waste Co-ordinator – (Job Ref: 21/CMWW)
We require two highly motivated and focused individuals to fulfil a challenging position within the waste disposal department. The successful candidates will play an integral role within the waste disposal process that requires a high degree of initiative and problem-solving skills.
The position will be based at our site in Warrington.
The Role:
• Communicate with various departments with reference to the collection of waste streams.
• Collect, weigh, if required, and segregate waste streams maintaining a high standard of housekeeping.
• Transport waste collections to the allocated collection point.
• Manage waste streams.
• Identify and label waste, including correct categorisation of chemical waste.
• Monitor and document waste disposal and maintain records including Waste Transfer Notes and chemical waste database.
• Coordinate with disposal companies or waste carriers with respect to waste collections ensuring paperwork is signed and collected.
• Monitor waste volumes.
• Operate and maintain cardboard/plastic baler, and operate forklift.
• Adhere to the Company Health and Safety Policy and Environmental Policy.
The Candidate:
Essential Criteria:
• Good team player with the ability to collaborate with both internal departments and external waste contractors.
• Ability to communicate information clearly, maintaining accurate work and documentation.
• Must be flexible and willing to move within department to ensure efficient waste management and disposal and to respond to changing workload.
• Must have excellent time management and organisational skills.
• Good analytical and problem solving skills.
• A full driving license is required.
• Excellent presentation and communication skills.
• Computer skills – Experience with Microsoft Office packages.
Desirable Criteria:
• Previous waste management experience.
• Experience working with/handling hazardous chemicals.
• Knowledge of COSHH.
• Forklift licence.
About Randox:
Randox Laboratories is passionate about improving global health and saving lives through the development of innovative and pioneering products. Through our commitment and the skill of our people we have grown to be a world leader in diagnostics for clinical healthcare, toxicology, food security and providing quality solutions to over 145 countries. In order to serve our growing international markets we require highly skilled professionals sharing our drive for innovation, lead with science and love of work well done.
Central to the Randox ethos is our drive to improve healthcare worldwide and every one of our staff plays a vital role in this aim.
Randox Laboratories Limited is an Equal Opportunities Employer
---