Waste Specialist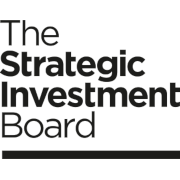 Employer Information
Strategic Investment Board for Northern Ireland
E: recruitment@sibni.org
T: +44 (0)28 9025 0900
SIB is seeking to recruit a Waste Specialist to join our Council Support Team.
SIB's Council Support Unit currently assists Councils in five thematic areas, namely Waste, Asset Management, Sport & Leisure Services, Regeneration and the delivery of Capital Programmes and Projects. This position relates specifically to the work we do to support waste projects. During the past two years, we have seen a significant upturn in demand from Councils and DAERA in relation to this work. Additionally, there is a strong alignment between it and our support for the development of the Circular Economy.
The Waste Specialist will lead and /or support a broad range of waste related projects for clients in central and local government. Additionally, this role will support the development of a Circular Economy Strategy for NI, with a particular focus on the role of Councils.

---