Wayleave Officer (12 Month FTC)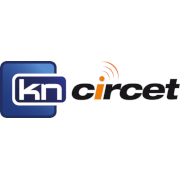 Employer Information
KN Circet
E: recruitment@kncircet.ie
T: +353 (1) 457 5000
The Wayleave officer is a key role within our MDU (Multi Dwelling Units) programme, helping Circet to bring fibre broadband nationwide as part of our strategic programmes.
The Wayleave officer is responsible for obtaining consent to deploy our equipment into the MDUs, engaging both landlords and local authorities to agree Wayleaves in line with our agreed programme timescales.
Reporting into the MDU Project Manager, the Wayleave officer will work closely with Project, Survey and Build colleagues to ensure that works proceed in good order, and customers and landlords are informed and agreed to the works proposed.
​​​​​​​
Key Duties

The Wayleave officer will undertake the following duties at the core of their role, though this list is not exhaustive:
Undertake the review and analysis of the MDU workstack so as to identify landlords and landowners who will need to be engaged in the course of works, utilising the Land Registry and like sources
Build relationships with key landlords and landowners in our award area
Proactively engaging with these to ensure that Circet the works and timescales are understood and accesses granted for Survey
Formally agreeing the route and proposed works with these to conclude the Wayleave agreement, ensuring the correct permissions are in place prior to the Build works commencing and taking proactive steps to address any issues which might impacts works
Communicate with and act as the key point of contact for all stakeholders, responding to queries in a timely manner
Track progress through both the Circet and Openreach systems, providing timely updates on both progress and issues
Develop and improve our Circet Wayleave practice and tools.
Regulatory and HSEQT requirements
Fully understand the regulatory requirements of the Wayleave Agreements, their history and purpose in law, being clear as to the rights granted and the limits of these agreements
Ensure that the programmes for the contracts are successfully delivered in a Safe, Quality and On Time Manner
Ensure that a 'Right First Time' culture is adopted and developed throughout the business
Drive compliance to any regulatory measures that may apply to the works and operations that Circet undertake.
Sponsor new ways of working which would improve delivery and service then support any activities being undertaken to implement change.
The wayleaver should have the following skills and experiences:
Strong problem-solving skills, with experience of previous planning or administration roles
Strong understanding of the network and Fibre technologies
Strong sense of ownership in delivery, committed to achieving customer outcomes and working proactively
Ability to make informed decisions and communicate these to others
Ability to communicate effectively, both verbally and in writing
Ability to organise and prioritise workloads.
Key Competencies
The Wayleaver should demonstrate the following competencies:
Network knowledge
Team working
Planning, prioritising and organising skills
Influencing, negotiation and interpersonal communication
Self-assertion and personal impact
Problem solving and customer focus.
---