Web Developer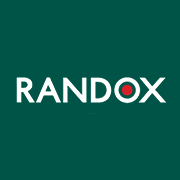 Employer Information
Randox
E: recruitment@randox.com
T: +44 (0) 28 9442 2413
Web Developer – (Job Ref: 22N/JYWD)
The Role:
The successful candidate will become part of the IT department. To develop and maintain a variety of large scale, public facing websites and user interfaces.
The role will involve creating original and interactive concepts for websites and taking these concepts from initial design to final completion. You will work closely with dedicated marketing and design teams and specialists with scientific and technical expertise to ensure the smooth delivery of all web projects.
You will need to demonstrate knowledge and ability to keep us up to date with all emerging web technologies and design techniques such as responsive design – optimising for mobile, HTML5 and CSS3.
The role will be based at the Randox Science Park in Antrim.
The successful applicant:
Essential:
• Front end Web Developer with strong knowledge of HTML, CSS and JQuery (ideally PHP), JavaScript.
• Strong knowledge of CMS systems, preferably WordPress.
• Knowledge of responsive design and optimising for mobile.
• Experience of Web User Experience (UX).
• Excellent verbal and written communication skills.
• The ability to work closely with our in-house design and scientific teams to communicate all aspects of our products and services via the web.
• Excellent time management skills
• Ability to work on multiple projects simultaneously.
Desirable:
• A portfolio website and ability to show examples of completed work.
• Ecommerce experience.
• Skilled in using Adobe Creative Cloud Applications – Dreamweaver and Photoshop.
• Knowledge of MySQL, databases and server setups.
• Knowledge of other CMS systems.
About Randox IT:
The Randox in-house IT team, recently crowned Overall IT Company of the Year, consists of almost 50 highly skilled IT professionals spanning a broad range of IT specialisms including web development, infrastructure, enterprise support, information security, software development and software testing. The expertise from our IT team, combined with Randox's state-of-the-art infrastructure through our onsite data centres and cloud technologies enables us to build customer centric enterprise grade solutions and remain at the cutting edge of digital innovation.
Randox is uniquely positioned to provide bespoke end to end solutions. This is achieved by drawing on decades of knowledge and expertise from laboratory processes and practices, working collaboratively with our IT professionals to attain an in-depth understanding, culminating in intelligent process automation and the creation of best-in-class business applications.
Randox IT have played a critical role in supporting the fight against COVID19 and have been leading the way through the full development lifecycle by building several key platforms. Our "disruptive" approach to development has allowed us to respond quickly in an ever-evolving situation.
• Overall IT Company of the Year – WINNER
• IT Team of the Year – WINNER
• IT Project Team of the Year – WINNER
• Digital Project of the Year – WINNER
If you are interested in joining an award-winning IT team, please contact us today.
Randox Laboratories Limited is an Equal Opportunities Employer
---